Harriet Irving Botanical Gardens (HIBG)
Latest version published by Acadia University on Feb 15, 2016 Acadia University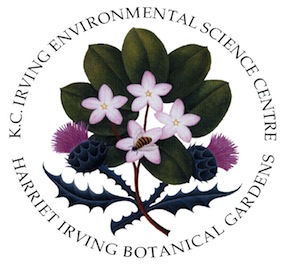 The main collection of the Gardens is laid out in nine native habitats of the Acadian Forest Region. All of the plants found in these habitats are native species to the region. Other features of the Gardens include: Medicinal and Food Garden, Conservatory, Walled Garden and Experimental Garden.
Downloads
Download the latest version of the resource data as a Darwin Core Archive (DwC-A) or the resource metadata as EML or RTF:
| | |
| --- | --- |
| Data as a DwC-A file | download 9349 records in English (469 KB) - Update frequency: unknown |
| Metadata as an EML file | download in English (11 KB) |
| Metadata as an RTF file | download in English (10 KB) |
Versions
The table below shows only published versions of the resource that are publicly accessible.
How to cite
Researchers should cite this work as follows:
Harriet Irving Botanical Gardens (HIBG) at Acadia University. http://dx.doi.org/10.5886/5shhh7wb (accessed on [date]).
Rights
Researchers should respect the following rights statement:
To the extent possible under law, the publisher has waived all rights to these data and has dedicated them to the Public Domain (CC0 1.0). Users may copy, modify, distribute and use the work, including for commercial purposes, without restriction.
Keywords
Harriet Irving Botanical Gardens; Acadia University; Canada; Nova Scotia; New Brunswick; Prince Edward Island; United States; Maine; specimens; Canadensys; Occurrence
External data
The resource data is also available in other formats
Contacts
Who created the resource:
Who can answer questions about the resource:
Who filled in the metadata:
Who else was associated with the resource:
Geographic Coverage
Primarily the Flora of the Acadian Forest Region.
| | |
| --- | --- |
| Bounding Coordinates | 43.11, 48.13 / -71, -59.52 (min, max Latitude / min, max Longitude) |
Taxonomic Coverage
The dataset includes all vascular plants (seeded and non-seeded) planted within the Harriet Irving Botanical Gardens.
Temporal Coverage
| | |
| --- | --- |
| Formation Period | 1999-present (Planted during the construction of the KC Irving Environmental Science Centre) |
Project Data
No Description available
| | |
| --- | --- |
| Title | Harriet Irving Botanical Gardens |
| Funding | Canadian Foundation for Innovation |
| Study Area Description | Database and Geolocate living specimens in the Harriet Irving Botanical Gardens Collect representative herbarium specimens for the E. C. Smith Herbarium |
The personnel involved in the project:
Point Of Contact
Peter Romkey
Sampling Methods
The data supplied by the HIBG contain mutliple specimens with the same accession number. As the data are loaded, if the accession number already existed, the UTM coordinates are appended to that record's UTM coordinates. Thus, more than one coordinate may exist for a specimen because multiple clones of the specimen were planted throughout the gardens.
| | |
| --- | --- |
| Study Extent | Inventory of plants from the Harriet Irving Botanical Gardens with a focus on plants of the Acadian Forest Region. |
| Quality Control | n/a |
| Step Description 1 | n/a |
Collection Data
| | |
| --- | --- |
| Collection Name | Harriet Irving Botanical Gardens |
| Collection Identifier | HIBG |
| Parent Collection Identifier | ACAD |
| | |
| --- | --- |
| Specimen preservation methods | No treatment |