Agnes Marion Ayre Herbarium (NFLD)
Dernière version Publié par Memorial University of Newfoundland le Sep 8, 2020 Memorial University of Newfoundland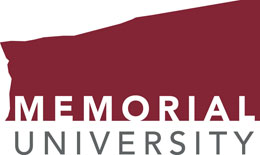 This collection contains approximately 60,000 bryophyte specimens, representing the most complete collection for Newfoundland and Labrador, and ranking within the top five bryophyte collections in Canada. The collection also contains approximately 40,000 vascular plant specimens, of which over 90% were collected in Newfoundland and Labrador. It houses the original collections of earlier plant explorers in the province like Agnes Ayres and Earnest Rouleau, who founded the herbarium with the sponsorship of the NL Government in the late 1940's to early 1950's
Enregistrements de données
Les données de cette ressource occurrence ont été publiées sous forme d'une Archive Darwin Core (Darwin Core Archive ou DwC-A), le format standard pour partager des données de biodiversité en tant qu'ensemble d'un ou plusieurs tableurs de données. Le tableur de données du cœur de standard (core) contient 7,474 enregistrements.
Cet IPT archive les données et sert donc de dépôt de données. Les données et métadonnées des ressources sont disponibles au téléchargement dans la section téléchargements. Le tableau des versions liste les autres versions de chaque ressource rendues disponibles de façon publique et permet de tracer les modifications apportées à la ressource au fil du temps.
Téléchargements
Téléchargez la dernière version de la ressource en tant qu'Archive Darwin Core (DwC-A), ou les métadonnées de la ressource au format EML ou RTF :
| | |
| --- | --- |
| Données sous forme de fichier DwC-A (zip) | télécharger 7,474 enregistrements dans Anglais (880 KB) - Fréquence de mise à jour: irrègulière |
| Métadonnées sous forme de fichier EML | télécharger dans Anglais (12 KB) |
| Métadonnées sous forme de fichier RTF | télécharger dans Anglais (9 KB) |
Versions
Le tableau ci-dessous n'affiche que les versions publiées de la ressource accessibles publiquement.
Comment citer
Les chercheurs doivent citer cette ressource comme suit:
Roncal J (2016): Agnes Marion Ayre Herbarium (NFLD). v1.4. Memorial University of Newfoundland. Dataset/Occurrence. https://doi.org/10.5886/qi7bks
Droits
Les chercheurs doivent respecter la déclaration de droits suivante:
L'éditeur et détenteur des droits de cette ressource est Memorial University of Newfoundland. To the extent possible under law, the publisher has waived all rights to these data and has dedicated them to the Public Domain (CC0 1.0). Users may copy, modify, distribute and use the work, including for commercial purposes, without restriction.
Mots-clé
Occurrence records; herbarium specimens; Newfoundland and Labrador; Specimen
Données externes
Les données de la ressource sont disponibles dans d'autres formats
Contacts
Personne ayant créé cette ressource:
Personne pouvant répondre aux questions sur la ressource:
Personne ayant renseigné les métadonnées:
Autres personnes associées à la ressource:
Couverture géographique
Most specimens were collected in Canada
| | |
| --- | --- |
| Enveloppe géographique | Sud Ouest [42.27, -142.36], Nord Est [71.03, -42.73] |
Couverture taxonomique
Pas de description disponible
Méthodes d'échantillonnage
Data is manually digitized as text from specimen labels into the Symbiota Portal administered by the Consortium of North Eastern Herbaria. Specimens are not always georeferenced. Specimens are given an identification by the collector in the field, and sometimes these identifications are revised by experts. Scientific names and authors are verified in the Symbiota portal.
| | |
| --- | --- |
| Etendue de l'étude | Digitization of vascular plant specimens from the Agnes Marion Ayre Herbarium (NFLD) |
| Contrôle qualité | A visual quality control of the data is conducted for every batch of specimens entered. Specimens are validated before data-basing to ensure identification accuracy. |
Description des étapes de la méthode:
Examine specimen and annotation labels. New barcode accession numbers were assigned to every specimen (starting with NFLD000001)
Données de collection
| | |
| --- | --- |
| Nom de la collection | Agnes Marion Ayre Herbarium |
| Identifiant de collection | NFLD |
| | |
| --- | --- |
| Méthode de conservation des spécimens | Dried and pressed |
Métadonnées additionnelles
| | |
| --- | --- |
| Objet | Supports research and teaching activities at Memorial University of Newfoundland. The resource is also available to the local government, the private industry sector and the general public. |
| Identifiants alternatifs | doi:10.5886/qi7bks |
| | cd4cd181-ae56-4595-8c80-d4311654ad03 |
| | https://data.canadensys.net/ipt/resource?r=nfld-specimens |