Agnes Marion Ayre Herbarium (NFLD)
Latest version published by Memorial University of Newfoundland on Sep 8, 2020 Memorial University of Newfoundland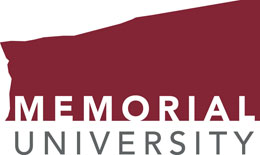 This collection contains approximately 60,000 bryophyte specimens, representing the most complete collection for Newfoundland and Labrador, and ranking within the top five bryophyte collections in Canada. The collection also contains approximately 40,000 vascular plant specimens, of which over 90% were collected in Newfoundland and Labrador. It houses the original collections of earlier plant explorers in the province like Agnes Ayres and Earnest Rouleau, who founded the herbarium with the sponsorship of the NL Government in the late 1940's to early 1950's
Data Records
The data in this occurrence resource has been published as a Darwin Core Archive (DwC-A), which is a standardized format for sharing biodiversity data as a set of one or more data tables. The core data table contains 7,474 records.
This IPT archives the data and thus serves as the data repository. The data and resource metadata are available for download in the downloads section. The versions table lists other versions of the resource that have been made publicly available and allows tracking changes made to the resource over time.
Downloads
Download the latest version of this resource data as a Darwin Core Archive (DwC-A) or the resource metadata as EML or RTF:
| | |
| --- | --- |
| Data as a DwC-A file | download 7,474 records in English (880 KB) - Update frequency: irregular |
| Metadata as an EML file | download in English (12 KB) |
| Metadata as an RTF file | download in English (9 KB) |
Versions
The table below shows only published versions of the resource that are publicly accessible.
How to cite
Researchers should cite this work as follows:
Roncal J (2016): Agnes Marion Ayre Herbarium (NFLD). v1.4. Memorial University of Newfoundland. Dataset/Occurrence. https://doi.org/10.5886/qi7bks
Rights
Researchers should respect the following rights statement:
The publisher and rights holder of this work is Memorial University of Newfoundland. To the extent possible under law, the publisher has waived all rights to these data and has dedicated them to the Public Domain (CC0 1.0). Users may copy, modify, distribute and use the work, including for commercial purposes, without restriction.
Keywords
Occurrence records; herbarium specimens; Newfoundland and Labrador; Specimen
External data
The resource data is also available in other formats
Contacts
Who created the resource:
Who can answer questions about the resource:
Who filled in the metadata:
Who else was associated with the resource:
Geographic Coverage
Most specimens were collected in Canada
| | |
| --- | --- |
| Bounding Coordinates | South West [42.27, -142.36], North East [71.03, -42.73] |
Taxonomic Coverage
No Description available
Sampling Methods
Data is manually digitized as text from specimen labels into the Symbiota Portal administered by the Consortium of North Eastern Herbaria. Specimens are not always georeferenced. Specimens are given an identification by the collector in the field, and sometimes these identifications are revised by experts. Scientific names and authors are verified in the Symbiota portal.
| | |
| --- | --- |
| Study Extent | Digitization of vascular plant specimens from the Agnes Marion Ayre Herbarium (NFLD) |
| Quality Control | A visual quality control of the data is conducted for every batch of specimens entered. Specimens are validated before data-basing to ensure identification accuracy. |
Method step description:
Examine specimen and annotation labels. New barcode accession numbers were assigned to every specimen (starting with NFLD000001)
Collection Data
| | |
| --- | --- |
| Collection Name | Agnes Marion Ayre Herbarium |
| Collection Identifier | NFLD |
| | |
| --- | --- |
| Specimen preservation methods | Dried and pressed |
Additional Metadata
| | |
| --- | --- |
| Purpose | Supports research and teaching activities at Memorial University of Newfoundland. The resource is also available to the local government, the private industry sector and the general public. |
| Alternative Identifiers | doi:10.5886/qi7bks |
| | cd4cd181-ae56-4595-8c80-d4311654ad03 |
| | https://data.canadensys.net/ipt/resource?r=nfld-specimens |