Royal Ontario Museum Fungarium (TRTC)
Latest version published by Royal Ontario Museum on Apr 27, 2022 Royal Ontario Museum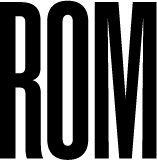 The Royal Ontario Museum Fungarium (TRTC) was originally founded at the University of Toronto around 1887 under the name of "The Cryptogamic Herbarium". The real development of the herbarium began in 1928 with the appointment of Dr. H.S. Jackson as head of the Department of Botany at the University of Toronto. Under Dr. Jackson's leadership, later followed by Dr. R.F. Cain, and in association with their students, the Fungarium underwent a period of major expansion. Active development was continued by Dr. J.C. Krug and as a result, the herbarium has grown from about 500 collections in 1928 to its present holding estimated to be about half a million specimens. The collections and their responsibility were transferred to the Royal Ontario Museum (ROM) in June 1996. The TRTC is richest in Canadian material but has a worldwide representation. It holds many unique specimens (including approximately 1,000 Types) obtained from private herbaria, fieldwork by University of Toronto and ROM scholars, and also to some extent by local amateurs. An active exchange program with other herbaria has also added many exotic specimens to the collection, including 81 different sets of Exsiccatae from a variety of North American, European, and Asian sources. Its present holdings make TRTC one of the largest and most significant fungal repositories in North America with a wide taxonomic representation that covers all major groups of fungi and slime molds. The Royal Ontario Museum Fungarium is still active and continues to grow its collections under the direction of Dr. Jean-Marc Moncalvo.
Data Records
The data in this occurrence resource has been published as a Darwin Core Archive (DwC-A), which is a standardized format for sharing biodiversity data as a set of one or more data tables. The core data table contains 11,129 records.
This IPT archives the data and thus serves as the data repository. The data and resource metadata are available for download in the downloads section. The versions table lists other versions of the resource that have been made publicly available and allows tracking changes made to the resource over time.
Downloads
Download the latest version of this resource data as a Darwin Core Archive (DwC-A) or the resource metadata as EML or RTF:
| | |
| --- | --- |
| Data as a DwC-A file | download 11,129 records in English (858 KB) - Update frequency: unknown |
| Metadata as an EML file | download in English (12 KB) |
| Metadata as an RTF file | download in English (9 KB) |
Versions
The table below shows only published versions of the resource that are publicly accessible.
How to cite
Researchers should cite this work as follows:
Royal Ontario Museum Fungarium (TRTC) from Royal Ontario Museum. http://dx.doi.org/10.5886/7vdj5O7d (accessed on [date]).
Rights
Researchers should respect the following rights statement:
The publisher and rights holder of this work is Royal Ontario Museum. To the extent possible under law, the publisher has waived all rights to these data and has dedicated them to the Public Domain (CC0 1.0). Users may copy, modify, distribute and use the work, including for commercial purposes, without restriction.
Keywords
TRTC; Royal Ontario Museum Fungarium; ROM; Royal Ontario Museum; Canadensys; North America; Canada; Ontario; collection; fungarium; specimens; Fungi; Occurrence
External data
The resource data is also available in other formats
Contacts
Who created the resource:
Who can answer questions about the resource:
Who filled in the metadata:
Who else was associated with the resource:
Geographic Coverage
The Royal Ontario Museum Fungarium (TRTC) holds specimens collected from all continents. North America is best represented, followed by Europe and South America. TRTC also possesses specimens from Africa, Asia and few representatives from Australia. Currently this dataset comprises digitized specimens from Ontario, Canada.
| | |
| --- | --- |
| Bounding Coordinates | South West [-90, -180], North East [90, 180] |
Taxonomic Coverage
No Description available
| | |
| --- | --- |
| Kingdom | Fungi, Protozoa (slime moulds) |
| Phylum | Basidiomycota, Ascomycota |
Temporal Coverage
| | |
| --- | --- |
| Formation Period | 1887-present |
Collection Data
| | |
| --- | --- |
| Collection Name | Royal Ontario Museum Fungarium |
| Collection Identifier | TRTC |
| Parent Collection Identifier | TRTC |
| | |
| --- | --- |
| Specimen preservation methods | Dried |